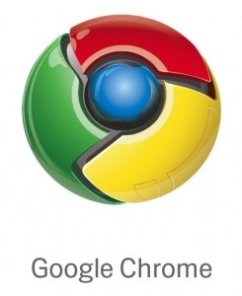 Its been around 9 months since the introduction of Google Chrome browser – and it looks like Google is about to get a new addition to the 'Chrome' range, in the form of a full operating system. Google Chrome OS, an open source lightweight operating system is designed to be a natural extension of Google Chrome built with the web in mind.

Google describes speed, simplicity and security as the key aspects of Chrome OS with a heavy influence from the Chrome browser. A minimal user interface OS that Google claim will power computers from netbooks to full sized desktops that run x86 (including Intel's netbook friendly atom processors) and ARM chips – initially targeting netbooks. Google have said they're working with OEM's to bring netbooks running Google Chrome OS available to consumers in the second half of 2010.
What about Android?
Google hopes Chrome OS and Android can work independently from each other and state "While there are areas where Google Chrome OS and Android overlap, we believe choice will drive innovation for the benefit of everyone, including Google".
Google will certainly be welcomed in the OS market and it'll be interesting to see how this browser will compete against the likes of Windows 7, OSX and the numerous existing Linux options.
Jamie Walshe
Via – Google Blog