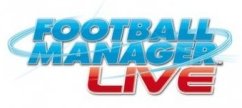 When you get so many emails as I do, especially mass-mailed ones, it's quite often tough to stand out and get your attention, however Sports Interactive have certainly managed to do that with their latest email about their Football Manager Live game.
It's an online multiplayer game I played for a few months a couple of years back based on the highly popular Football Manager series, since I left, I've had a few emails with offers to come back (as you often do with subscription services you've left), but this is the first email that has really caught my attention and made me read the full thing – which is surely the first thing that you want when sending an email…

The end of the January transfer window is fast approaching, and activity is heating up amongst the big clubs.

Mega-rich Manchester City have already set the transfer window alight with their multi-million pound purchase of star striker Edin Dzeko. Meanwhile, Aston Villa have popped up with arguably the most eye-catching signing, capturing Darren Bent from an unwilling Sunderland.

On the managerial front, King Kenny's return to Anfield has reinvigorated Liverpool. However, could the biggest move of the window be yet to come?

Twitter has been ablaze this morning with rumours that Simon Barker is in talks to return to the hot seat at Zath Rovers. Results at The Stadium of Zath have been sliding recently, leaving fans longing for a return of their hero.

Excited at the prospect, one fan "@MadAboutZath Rovers" tweeted, "Could it be true? Please say it's so. To see King Barker back at The Stadium of Zath would save our season!"

Former Zath Rovers superstar, Gabriel Agbonlahor, even made his first return to Twitter in many months, stating "It would be amazing to see the gaffer back in the game at Zath Rovers, Barker was the best manager I've worked with."

So far both the club and Barker have been quiet on the matter, but with speculation reaching boiling point, surely it can't be long until we see a return of the Zath Rovers legend?
Now I'm not actually going to return to playing the game as I simply don't have the time for games like that, especially given I'm still playing through the new content in World of Warcraft: Cataclysm, but this certainly made me smile this morning and got me thinking.
It's a nice little campaign that for Football Manager Live that combines actual recent football news with your previous gaming history due to the way they have pulled the team (Zath Rovers), stadium name (The Stadium of Zath) and top scoring player (Gabriel Agbonlahor) from the game database to include in the mail merge and personalise more than simply using your name…
Have you seen any interesting, novel or funny email marketing campaigns recently?

More Posts You May Find Interesting